Queensborough Landing is the only New Westminster Outlet Mall. It offers retail shopping, grocery shopping, countless services, and fast food or restaurant dining, amongst other things.
This blog discusses all aspects of the outlet mall in New Westminster, including:
Queensborough Landing Outlet Stores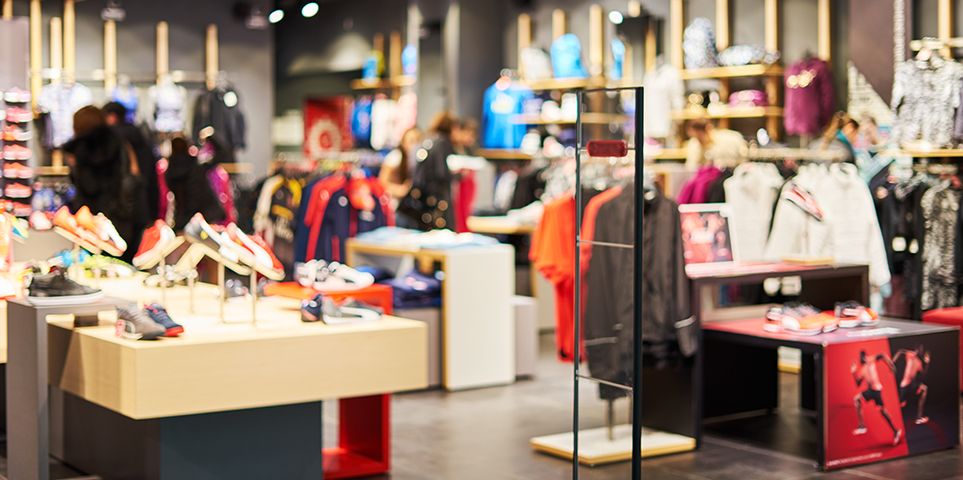 Adult Fashions
Queensborough Landing has nearly 25 fashion outlet stores.
Click HERE for a complete list of all the stores at Queensborough Landing Outlet Mall New Westminster.
The best part about this shopping mall is that most of the stores are really factory outlets. The products are heavily discounted to make room for new stock in their other retail store locations. It's not one of those shopping malls that gets a nickname of an "outlet mall" but then every store sells regular priced items.
A few examples of the factory outlet stores include:
Banana Republic
Bench
Gap
Guess
La Vie En Rose
Le Chateau
Quicksilver
Roots
Some examples of the retail stores include:
Tommy Hilfiger
Armani Exchange
Moore's
Helly Hansen
Garage
In addition, there are also 5 shoe stores:
Aldo outlet
Call it Spring
DC Factory Store
Payless, Reebok
Soft Moc
Kids Fashions
The New Westminster outlet mall also has children's clothing stores.
The two children's clothing stores are Carter's Osh Kosh and The Children's Place.
However, children's products can also be purchased in some of the adult fashion stores such as Reebok, DC Factory Outlet, Gap, Garage, and Aeropostale.
The outlet mall in New Westminster is a great place to bring children for a day of shopping. Since it's outdoors, there is a lot of open space to explore and regroup if needed.
Department & Speciality Stores
The New Westminster Outlet Mall also has a lot of retail stores that are not solely focused on fashion.
There are two home decor stores: Home Outfitters and Sleep Country. There is also a Walmart to pick up groceries, cloths, electronics, toys or other household items.
In addition, there is also one liquor store and one GNC, selling health supplements.
Other speciality stores in the Outlet Mall New Westminster include Lindt Chocolate Confectionery, Chatters Salon Beauty Supply outlet, and Bulk Barn for bulk product purchases.
Click HERE for a complete list of all the stores in Queensborough Landing New Westminster Outlet Mall.
Queensborough Landing Food Options 

There are over 15 places to eat at Queensborough landing. The dining selections range from coffee shops to restaurants. There is also a wide rang of cuisines offered. You'll find everything from sushi, to Mexican, to Greek.
A few of the food options available include:
A&W
Boston Pizza
Marble Slab Creamery
McDonald's
Naan Bites
Nando's Flame Grilled Chicken
Opa Greek Restaurant
Pho Express
Subway
Taco Del Mar
Tim Hortons
Tora Sushi
Wok Box
There are also lots of food options within 5 minutes of the shopping mall. Continue reading to see more food options below the section "Entertainment Near the Outlet Mall in New Westminster".
New Westminster Outlet Mall Services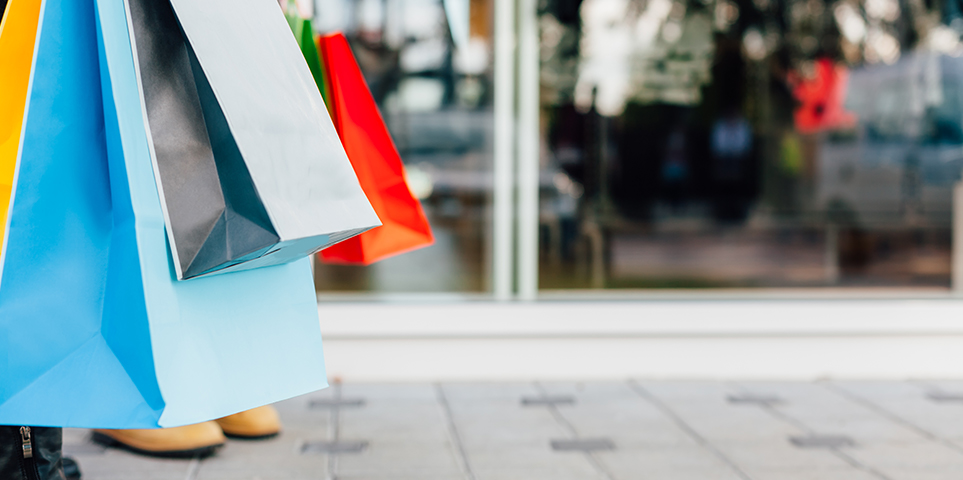 In addition to the retail and fashion stores at the New Westminster outlet mall, there are also tons of services offered. Everything from financial services, to dentists, to insurance companies.
Below is a breakdown of all the services available at Queensborough landing:
Bell
Insure BC
Liquor Store
A La Mode Nails
Canada Post
Wind
Chatters Salon Beauty Supply
Queensborough Dental Care
Walmart Photo Centre
Queensborough Landing Residential Area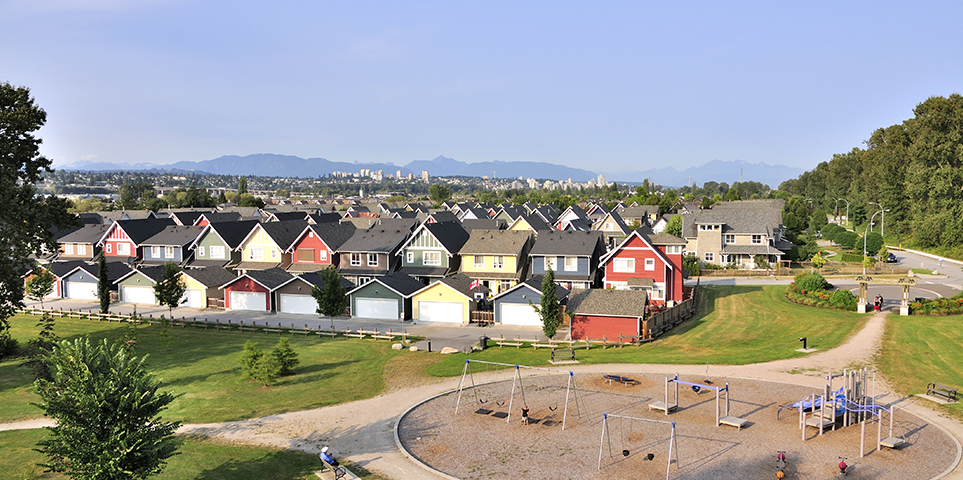 In addition to shopping at Queensborough landing, it is also well-known residential neighbourhood.
The area has become experienced massive development over the past 5 years. It mainly consists of single-family dwellings, resembling old heritage-style homes.
The neighbourhood has Port Royal on the north end, Thompson's Landing on the south end, Tree Island to the west (industrial), and the Fraser River flowing along the east.
There are also two schools in Queensborough, Queen Elizabeth Elementary School and Queensborough Middle School. In addition, there is a also a library and a community centre.
Entertainment Near the Outlet Mall in New Westminster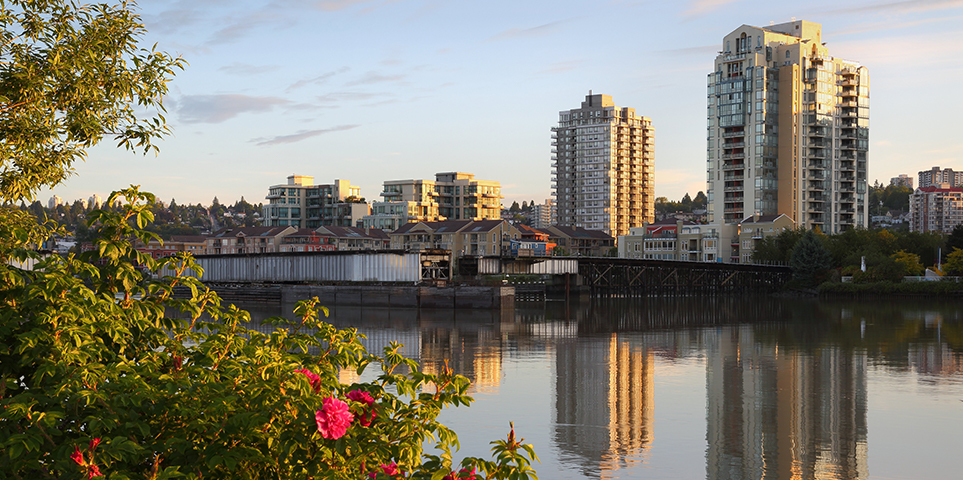 Although there are tons of shopping and stores at Queensborough landing, it is also very near to other entertainment and shopping areas.
Within 5 minutes of the New Westminster Outlet Mall, you can find:
22nd Street Sky Train Station
River Road Dyke
Hamilton Highway Park
Annacis Island
Due to its central location, Queensborough landing is a popular place to run errands, shop, eat, and enjoy the day.
When will you visit the outlet mall in New Westminster?