Yeah, you read that right – $30,000 Vancouver Micro Home that is available to buy. Let's take a look at what $30,000 can buy you right now.
No that is not a mistake, we didn't miss out any zeros, we just said thirty thousand dollars.
Micro living spaces are not a new thing on the market, for instance, micro-apartments are available right now.
But these micro apartments have some restrictions. What if you didn't want to live in a building and wanted to own your own home.
Yes, a home is considered many things, but I'm talking about people owning an actual building. Something that is completely yours and not having shared walls.
Let's take a look at Nomad first.
Vancouver Micro Home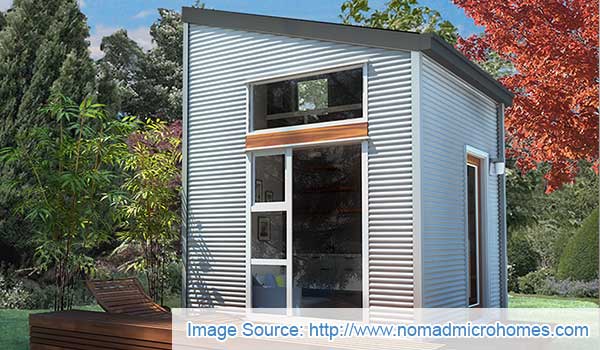 Nomad Micro Homes, a local company based out of Vancouver, BC, is first on the list. The company prides itself on a $30,000 or less home that is assembled right at home.
The eco-conscious micro home parts are manufactured in British Columbia and easily transported to any destination around the world.
Of course, the cost of shipping would depend on where you live.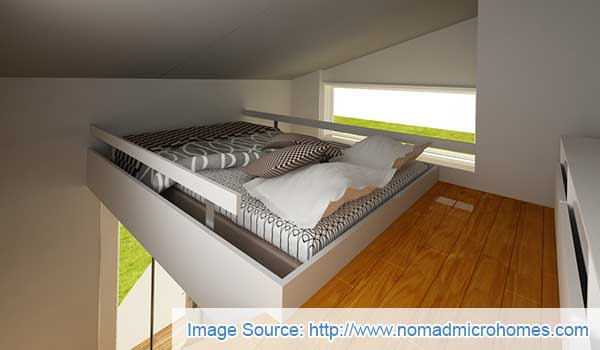 The micro home that measures 10′ x 10′ includes the following amenities:
Living area
Kitchen
Bathroom
Sleeping area
Basically, everything you would need to live comfortably. It even has two floors of living space! The bathroom itself converts into a shower.
The company also has a payment plan system where you can own a NOMAD with $3,000 and only $390/month.
Everything about the home is designed for functionality. For instance, the kitchen counter tops and storage double as stairways to get onto the top floor.
Off-grid equipment including water h2o generator or NOMAD h2 collection or storage will cost extra. For those premium add-ons will cost anywhere from $400 to $1,500.
If you wanted a whole h2o treatment package, it would run you $7,850.
The company also sells add-ons for the house including sun shades, sofa beds, footstools, etc.
Essentially, the NOMAD website offers a one-stop shop if someone was looking to buy a micro home.
The company has also released a cube version of NOMAD which is slightly bigger at 12.5′ x 12.5′. This unit would set you back $32,000.
Many NOMAD units can be side by side to accommodate larger families or many people living on the small land.
This could be useful to help solve the problem of low-income families that need a place to stay but can't afford to buy property (and those who don't want to rent).
It is a lot of if's and this situation can't be the same for all.
But, this concept is unique. For instance, if you wanted to stay away from the city and wanted to build a home, this would be the ideal situation.
That is why the company offers many off-grid solutions for people who want to do that exact same thing.
The land is a lot cheaper is isolated areas compared to the land prices in Vancouver.
Here is another take on micro homes.
20K Project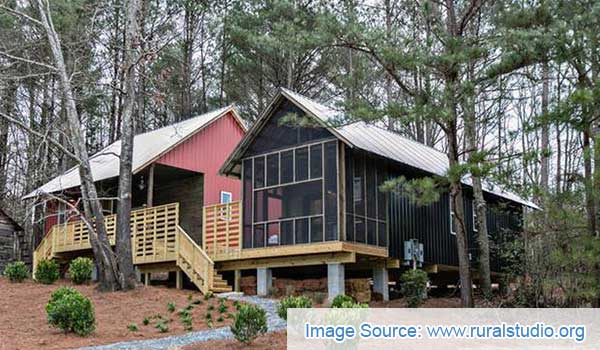 The 20K Project is brought to you by students at Rural Studio in Auburn. The purpose of this project made by architecture students was to make a well-built, affordable, efficient, durable and beautiful home.
As the name suggests, they wanted to keep it under $20,000.
One thing that might shock you is that price includes labor. The price breakdown includes $12,000 for materials and $8,000 for labor.
These homes are beautiful.
Imagine building a little community with many 2-bedroom units with the materials cost of only $14,000.
The price doesn't include any extra utility hook-ups, site work, applications, construction labor, and the cost of land.
Students spent hundred thousand hours trying to tweak the solution.
The major problem that both solutions would have, including the NOMAD, is laws and regulations that exist with building a Vancouver micro home.
This is because the base of the house uses cantilevers that help save wood. It actually makes the house structurally stronger but does not meet code requirements.
Another change for construction team is to follow an instruction set instead of a construction set. This is because it doesn't tell them what to build but actually how to built it.
This is why this project exists, it wants to give away these instruction set when the team is ready to share them with the world.
It wants anyone who wants to build a $20,000 home to go out and do it. It would be even cheaper if the person builds it himself.
Conclusion
There are many companies that offer micro homes nowadays. A lot more than the two that we have listed above – find out what specifications suit your needs.
With the increase in housing markets, this might be a viable option for you. Don't forget about land prices and housing constraints with by-laws and regulations.
Making a trip to city hall would be worth it if you are thinking about buying a Vancouver micro home.
Would you ever consider a Vancouver micro home?